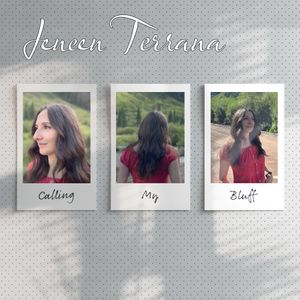 "It's been a long time coming and everyone is so excited to finally get this copy of "Calling My Bluff"!
The first iteration was originally recorded in Queens, New York with vocal takes being done between cats crunching on dry food in a small New York "Studio". This version of the song takes a different direction and feeling with it being recorded in Nashville, Tennessee with some of the Country Music's A-List players.
The song showcases Jeneen's writing abilities along with her explosive vocal capabilities but it's packaged up and presented in a very tasteful display with all things in their correct places.
It's contemporary enough to go head to head with the best that country radio has right now and yet stands firm and respects the important tradition of true classic country music.
Bottom line, it's a hit and you're gonna love it!."
-Ron Isenberg